Sexy and comfortable, the women's jumpsuit is a very stretchy bodysuit with a tight fit, the ribbed textured tummy control hugs your curves and shapes your body.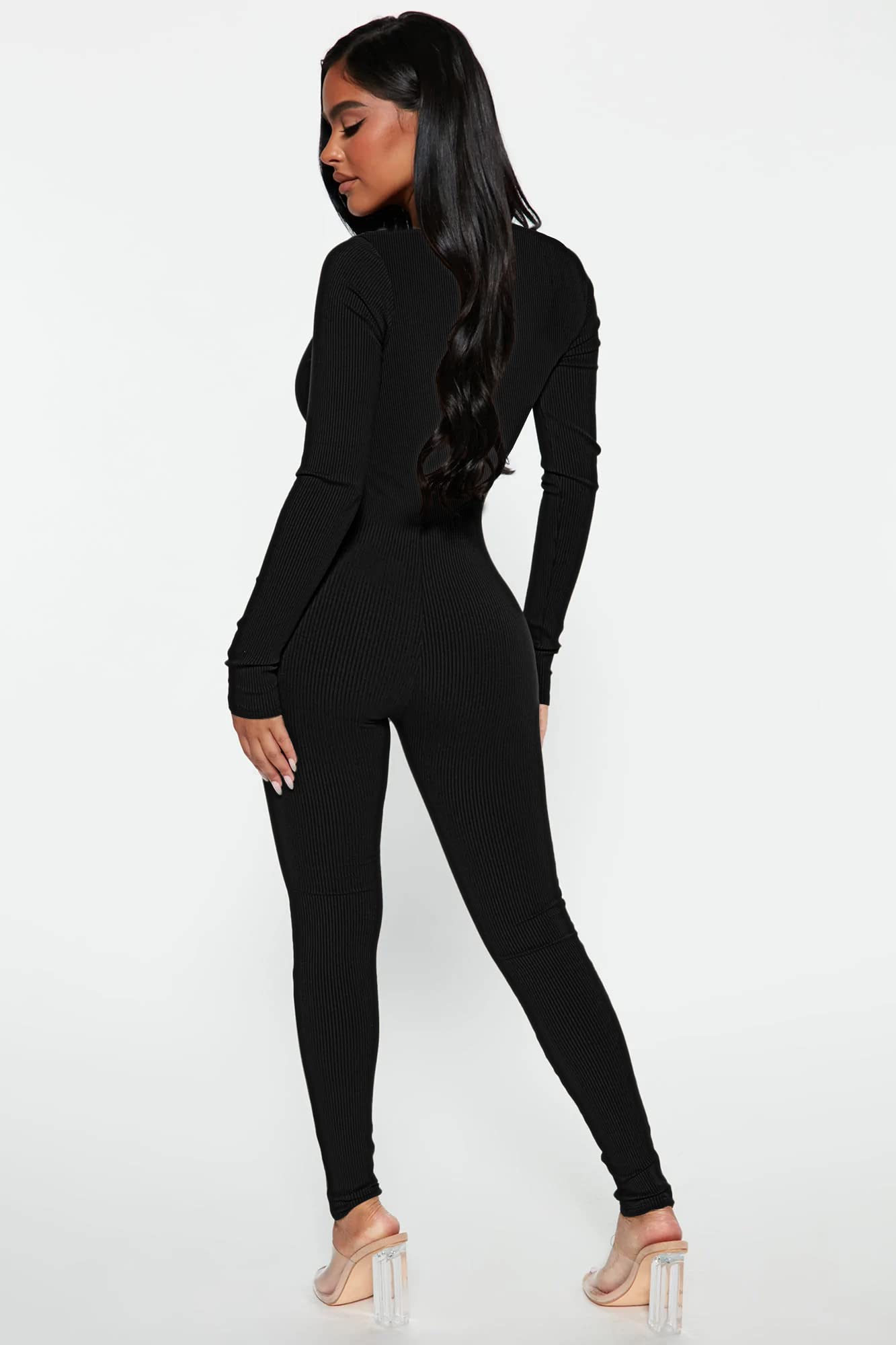 Ribbed jumpsuit in soft fabric. Highly elastic, comfortable, breathable, 4-way stretch promotes compression and butt lift, supports thigh muscles and reduces muscle vibration. The gusseted crotch provides ample coverage and prevents thigh chafing as you move from position to position. The legging crotch offers greater freedom of movement without sacrificing support and durability.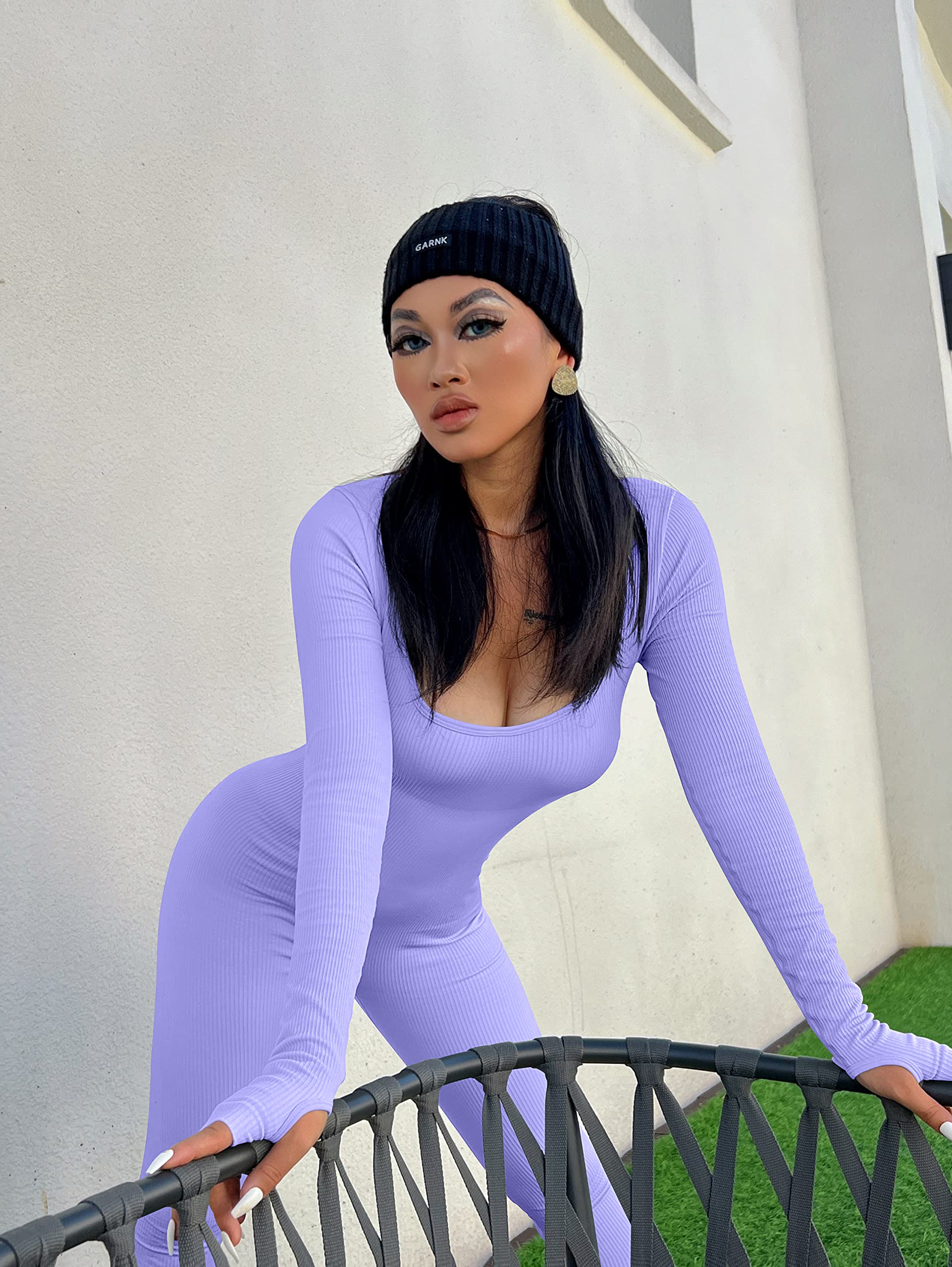 This sexy women's jumpsuit features a plunging neckline design, which can easily show your sexy body line and release your femininity. Long sleeves for warmer nights! This is the perfect spring/fall/winter jumpsuit for women, baby!
Jumpsuits are perfect for casual, everyday wear, or an everyday active lifestyle. Imagine looking younger and more vibrant on a good day when you wear these jumpsuits.